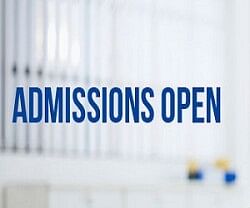 Applications are invited for Diploma in Packaging; intensive training course (ITC) in packaging and certificate programme in packaging by Indian Institute of Packaging, Mumbai.
1. Diploma in packaging is 18-month programme which is accredited by the Asian Packaging Federation.
2. ITC in packaging is a three-month full time programme. The course will commence from September 1, 2017
3. Certificate programme in packaging is a three-month course which will commence from December 1, 2017 to February 28, 2018 in Mumbai.
Eligibility:
For Diploma course and certificate programme applicant must be a Bachelor's degree in science, engineering, technology, commerce and arts from UGC recognized university/ Diploma from recognized technical board in engineering/ technology are eligible for the course. Candidates should have minimum one-year industrial experience in the operational areas like production, purchase, marketing, quality control etc.
For ITC programme applicant must have completed class XII/ITI/ Diploma/ in any branch and a zest to make a career in the field of packaging.
Visit:
http://www.iip-in.com/site/default.aspx