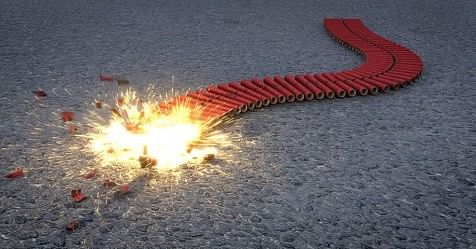 In a bid to spread awareness among students about ill-effects of pollution, the
Directorate of Education (DoE)
has advised all schools to run an
Anti-Firecrackers Campaign
and organise various competitions on the theme 'Say No to Firecrackers'. 
"Students, being young, need to be made aware of the above consequences and also in their own turn need to discourage bursting crackers in their family and community," read the circular issued to the schools.
While smoke from firecrackers affects visibility and air quality rating, thick smog hung over Delhi and parts of Uttar Pradesh on the morning after Diwali last year.
Data from the central pollution monitoring agency showed that concentrations of Particulate Matter or PM 10 (coarser pollutants) was over 1,600 micrograms per cubic metre compared to a safe level of 100 at around 2 am in Delhi's Anand Vihar. PM 2.5, a standard measure of air quality, was as much as 14 times the safe limit.