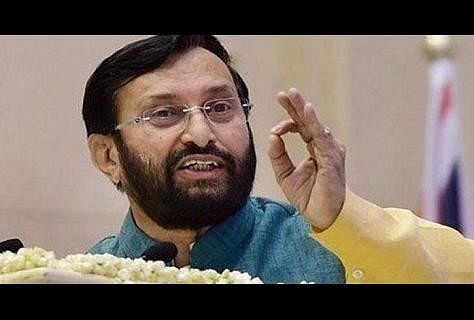 Over 1,200 graduates from premier institutions like IITs and NITs have been selected to teach in 53 state-run engineering colleges in backward areas across 11 states and Union Territories for three years, Union Minister Prakash Javadekar said today.
"This is the first time such a measure has been taken to improve the quality of education in backward areas. With the initiative, more than one lakh engineering students in the most backward areas would be benefited with better quality education," he told reporters here.
Each of the faculty will be paid Rs 70,000 per month with the government spending about Rs 375 crore for the move.
The HRD minister said up to 60 per cent of faculty strength was lying vacant in these colleges, which failed to attract qualified teachers.
"A public appeal was given to M Tech and PhD students from the premier institutions to work in the backward areas and serve the nation. There was an overwhelming response to the call and more than 5,000 highly-qualified persons applied," the minister said.
The initiative is part of the Technical Education Quality Improvement Project (TEQIP-III) for improving the quality of engineering graduates at a cost of Rs 2,300 crore, to be implemented during the three-year period till 2020.
Javadekar said 86 per cent of 1,225 teachers were selected from premier institutions like the Indian Institute of Technology (IIT), National Institutes of Technology (NITs), Indian Institutes of Science Education and Research (IISERs), and Indian Institutes of Information Technology (IIITs), with 24 per cent of them holding PhDs.
As many as 301 teachers will head to 11 institutes in Rajasthan, 210 to seven institutes in Bihar, 194 to seven institutes in Madhya Pradesh and 191 to six institutes in Jharkhand.
Other institutes for which the faculty has been selected include Assam, Jammu and Kashmir, Odisha, Tripura, Uttar Pradesh, Uttarakhand and Andaman and Nicobar Islands, the minister added.
Related Articles

on Career Diary