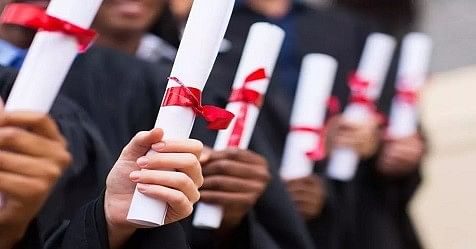 Prime Minister Narendra Modi
today pitched for using vernacular languages in promoting science communication in a "
big way
" to develop "love of science" in the youth, saying language should not be a barrier but a facilitator.
Addressing the curtain-raiser ceremony of the commemoration of professor Satyendra Nath Bose's 125th birth anniversary in Kolkata via video-conference, he said Bose was a "crusader" for teaching of science in vernacular languages and had started a Bengali science magazine.
"To promote understanding and love of science among our youth, it is vital that we promote science communication in a big way. Language should not be a barrier but a facilitator in this task," Modi said.
The prime minister also asked the scientists to use their fundamental knowledge to help the general public in today's life.
He said it was important in today's world that the final outcome of the innovation and research should be judged for their positive impact on the lives of poor people.
"Whether through your innovations, life of any poor is getting easier, whether difficulties of middle class are reducing?" he asked.
He asked scientists to determine their subjects of research keeping in mind the socio-economic challenges faced by the country.
Born on January 1, 1894, physicist Bose is best known for his work on quantum mechanics in the early 1920s.
Bose discovered what is known as bosons and worked with Albert Einstein to define one of the two basic classes of subatomic particles.
Related Articles

on Career Diary