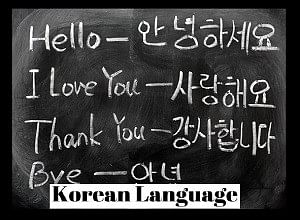 An Inaugural cum Induction Ceremony to mark the launch of IGNOU's Certificate in Korean Language & Culture programme was held at Korean Culture Centre on September 10.
The Function was jointly inaugurated by our VC -Prof Nageshwar Rao and HE Ambassador of the Republic of Korea to India - Shin Bongkil.
The event was attended by more than 250 CKLC students along with D/SOFL, D/RSD, faculty & staff members from IGNOU HQ, RDs and Academics from RC Delhi 1, 2, 3 and RC Noida.
Shivaji Bhaskar, faculty SOFL and coordinator of the Korean language programme informed the audience about the close relationship between India & Korea since the days of a princess from Ayodhya marrying a Korean prince.
Both Korea & India are culturally similar and have a close affinity towards each other. 
HE Shin Bong Kil said "We have been able to achieve yet another milestone in our consistent endeavour to promote the Korean Language in India First it was in JNU, then DU, thereafter in Jamia with the help of Korea Foundation's visiting professors program and now in IGNOU.
Since IGNOU course is available to students from every part of India the introduction of Korean Language in this University is much important to us. For IGNOU also it is a matter of pride to have this course, which is one of the most popular courses.
Talking about the demand of professionals with Korean language skills in India, he said, "We expect Korean investment in India to increase manifold through friendship programme such as Make in India, Digital India, Smart cities etc. We feel that the introduction of Korean Language course in IGNOU is a significant development. I am sure, IGNOU will cater to the growing demand for Korean Language Education in India. This in term will promote mutual understanding and will enhance the bilateral relation."
VC -Prof Nageshwar Rao noted the excellent development of IGNOU's Korean Programme in which more than 800 students have enrolled.
He added "The open and distance learning is now not restricted to print materials. Now this entire process of learning is being supplemented with audios videos, Gyan Vani Channels, Gyan Darshan Channels, and these are with IGNOU. We are concerned to provide the best possible students support services in terms of admission, counselling and study materials. We are trying to make the materials present at e-Gyan Kosh more user-friendly. We are also trying to enrich our digital courses and come with IGNOU App too."
Director SOFL- Prof Anju Sehgal Gupta, in her address to the learners welcomed them to IGNOU family and informed them about future prospects of learning Korean. 
Regional Directors from RC Delhi 3 & RC Noida, Dr Sanjeev Pandey and Dr Gulab Jha interacted with students and oriented them about the ODL and role of RCs as the bridge between the University and learners.
Aseem, AR SRD interacted with students during the Q&A Session.
The Inauguration ceremony also had performances of Samulnori & Taekwondo done by KCC students.    
Related Articles

on Career Diary