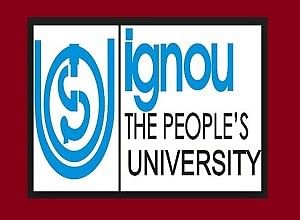 School of Management Studies, IGNOU has renewed the Memorandum of Understanding with Indian Institute of Banking and Finance (IIBF) to provide the specialized programme for in-service banking professionals. 
MBA (Banking and Finance) Programme has been developed to upgrade the managerial skills, capabilities, and orientation of the in-service banking personnel.
The MoU was signed in the presence of Prof Nageshwar Rao, Vice-Chancellor, IGNOU and Dr J N Misra, Chief Executive Officer, IIBF.
Prof Nageshwar Rao, Vice-Chancellor, IGNOU was delighted by the continued association between IIBF and the University since 1999 and sought suggestions to increase the enrollment in the programme.
He urged to make the programme more relevant to the banking professionals with value-addition to the programme. 
He also proposed a joint workshop exclusively designed for discussions on further improvement in the programme. 
Prof. Madhu Tyagi, Director, SOMS stated: "This renewal will give us a chance to further expand the programme and benefit many more in the banking and finance sector".
Dr J N Mishra, CEO, IIBF in his address said that the association between IIBF and IGNOU has been really beneficial and we need to convey the value proposition to the IIBF members.
He emphasised the use of digital media to better engage the IIBF members.
He welcomed the suggestion of a joint workshop focusing on new areas.  
Campus Placement Drive is been organised by the Campus Placement Cell (Cell), in association with Regional Centres of Delhi-NCR.
The Campus Placement Drive was conducted today i.e on August 29, 2018 (Wednesday) at 10.00 am onwards at Baba Saheb Ambedkar Convention Centre, IGNOU Campus, Delhi–110 068.   
In this event, hiring will be done for the companies from Retail, Auto, and Insurance sectors.
IGNOU Students who have completed their graduation in any discipline or are in final year and students pursuing Post Graduate programmes are eligible to participate in the drive. 
The students are required to carry four copies of their latest resume (having IGNOU enrolment no.), ID proof, address proof, and passport size photographs at the time of interview.
Since openings are urgent, hence selected candidates will be required to join immediately.
The list of selected/shortlisted students will be declared at the end of the day.
For further details, the IGNOU website may be seen.
Also, IGNOU has extended date for submission of Online and Offline admission forms only for Certificate in Japanese Language (CJL), Certificate in Korean Language & Culture (CKLC) and PG Certificate Programme in Acupuncture (PGCACP) programmes upto 31st August 2018 for July 2018 admission cycle as a special case.  
Related Articles

on Career Diary