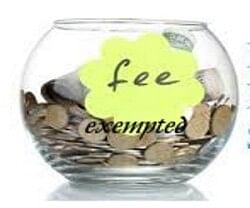 Indira Gandhi National Open University (IGNOU) has exempted the fees of transgender students for all its programmes announced by Ravindra Kumar, Vice Chancellor, IGNOU at the '22nd Professor G Ram Reddy Lecture' at university headquarters in Delhi.
The action will be taken from this academic year. The detailed notification is yet to come from the University.
"The government should spend six percent of the GDP on education. Main thrust should be to devise effective strategies to address the challenges for the growth of education in India and to realise the potential of the country's demographic dividend as envisaged in the national education policy of the year 2016," said Y Vaikuntham, former vice chancellor.
On every July 2 the university celebrates in the memory of the founding vice chancellor of the university professor G Ram Reddy and invites educationists and scholars to deliver lecture on higher education especially in the open and distance learning domain.