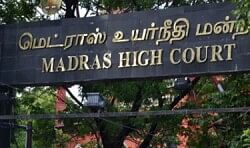 The Madras High Court directed the Tamil Nadu Public Service Commission to produce the entire file relating to the selection of Group-I officers before it on November 8.
The court had earlier directed the Commissioner of Police to conduct investigation into alleged malpractices in TNPSC exams based on complaints and submit a detailed report.
Petitioner S Swapna, a transgender, had sought a direction for cancelling the main written exams conducted on July 29, 30 and 31, 2016, for Group-I services.
The matter relates to a notification, dated July 10, 2015, against which the petitioner applied for the post under Group-I services and cleared the preliminary examination.
Thereafter, she appeared for the main written examination. However, to her shock, she was not declared successful, the petitioner submitted.
Also, she said she sought a copy of her answer sheet under the RTI Act but it was denied.
Meanwhile, confirming her fear of massive malpractices in the TNPSC, a private Tamil television channel aired a programme alleging rampant corruption, the petitioner further submitted.
The channel had also claimed that it had copies of the original answer sheet and further it made a complaint to the chief minister's cell and the city police commissioner, the petitioner said.
When the matter came up today, the court perused the status report filed by the commissioner.
The report said the Forensic Science Laboratory after examination of an answer booklet submitted by the TV channel and the booklet given by TNPSC, stated that the plates used for the printed matter were one and the same.
It was further submitted that investigation has to be proceeded with and persons, who were interviewed by the channel while telecasting the matter besides candidates selected and appeared during the exam, needed to be examined.