Guide To Become Business Analyst
News Desk
Updated Sun, 23 Jun 2019 07:41 PM IST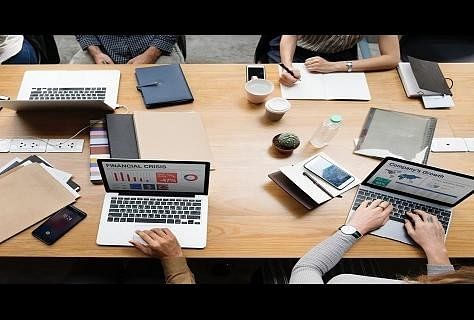 With Technology paving way for job opportunities, Business Analytics career in India has emerged as the preferred role of choice in IT and ITES industries.
 
Yes, there is a continued strong demand for Business Analysts especially in India.
 
According to reports, India has at least 1.2 million business analysts and by 2020 India is pegged to have the highest number of business analysts.
 
Business Analyst job profile
 
Business analysts, often referred to as the link between the business and IT departments, work within an organization to evaluate current systems and develop strategic plans.
 
The role of a Business Analyst includes communicating plans between internal departments and external stakeholders.
 
The major tasks of Business Analyst are data mining, statistical analysis, predictive modelling and multivariate test.
 
How to become Business Analyst?
 
In a bid to become Business Analyst, a person should have an undergraduate degree in business administration, finance, or accounting. One should read The Business Analysis Body of Knowledge (BABOK) reference book to understand the tasks and techniques of a business analyst.
 
Many universities offer master's degrees and graduate certificates in business analytics.  
 
 
The Certified Business Analysis Professional is also abbreviated as CBAP.  CBAP designation is a professional certification from International Institute of Business Analysis (IIBA). It is granted to individuals with extensive business analysis experience.
 
 
As of January 1, 2018, 2,839 United States recipients held the CBAP designation, with a total of 8,025 worldwide, according to Wikipedia.
 
About International Institute of Business Analysis or IIBA
 
International Institute of Business Analysis, popularly known as IIBA, offers members of the BA community a variety of benefits, including:
 
Demonstrated senior knowledge and professional competence
 
Marketability, employability and earning potential
 
Success and path to leadership
 
 
 
CBAP eligibility criteria
 
In a bid to earn the CBAP designation, candidates must complete a minimum of 7,500 hours of Business Analysis Work experience in the last 10 years.
 
Candidates must complete a minimum of 35 hours of Professional Development in the last 4 years.
 
They should provide two references, agree to Code of Conduct, agree to Terms and Conditions and pass the exam.
 
 
 
About CBAP Exam
 
The CBAP exam consists of 120 multiple choice questions. The duration of the exam (computer-based exam taken at a Prometric test center) is 3.5 hours. The exam questions are both scenario and case study-based.
 
Business Analyst: Placement and companies
 
Some of the top Business Analytics companies to work for are mentioned below.
 
• Tata Consultancy Services
 
• Cognizant
 
• Accenture
 
• GENPACT
 
• Wipro
 
• Infosys
 
• IBM
 
• Deloitte
 
• HPE
 
 
 
Business Analyst: Pay scale
 
Business Analysts have a rare blend of business and analytical skills. They are rewarded with good pay packages. Depending upon the experience, salary of a Business Analyst increases.
 
Senior Business Analyst: INR 8,59,025 (average salary per anum)
 
Business Analyst: INR 6,44,857 (average salary per anum)
 
 
 
Business Analyst job: FAQs
 
How to register for IIBA web delivered exam from any location?
 
 
 
Candidates may participate in a live, web delivered exam from anywhere across the globe.
 
Following link is the link to registe for the exam.
 
 
 
https://www.examslocal.com/ScheduleExam/Home/CompatibilityCheck
 
 
 How do I schedule an IIBA exam? 
 
 
IIBA exam scheduling: Part I
 
Step 1: Visit www.iiba.org
 
Step 2: Go to the IIBA exam scheduling link
 
Step 3: Enter the required information.
 
Step 4: Pay application fee.
  
 
 
IIBA exam scheduling: Part II
 
Step 1: Visit www.examslocal.com using the same email address that was used to register
 
Step 2: Go to the IIBA exam scheduling link
 
Step 3: Follow the instructions and schedule the exam.
 
  
How to cancel an Exam Reservation?
 
In a bid to cancel/reschedule your exam, applicant needs to log into www.examslocal.com (username/password). Click on the "Cancel or Reschedule" button.
Related Articles

on Career Diary

Amar Ujala Results website aims to cater to the latest Board, University and Sarkari Naukri Results; along with the latest notifications, on Admit Card, Answer Key, Counselling dates and Career/ Exam Preparation tips. Register on Amar Ujala Results Website for fastest results on UP board, Uttarakhand board, Jharkhand board, Himachal Pradesh board, Haryana board, AP (Andhra Pradesh) board, WB (West Bengal) board, and Gujarat board exams.
© 2019-20 Amar Ujala Limited. All Rights Reserved.