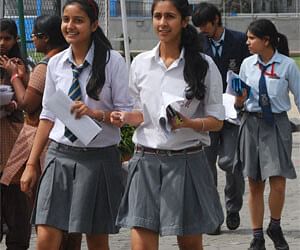 As part of fulfilling one of its ambitious electoral promises, the ruling AIADMK on Wednesday said it would distribute over 11 lakh laptops to students free of cost under a scheme for the period 2014-15 and 2015-16 costing Rs 1,100 crore.
AIADMK in its poll manifesto for the 2011 assembly polls had announced it would present free laptops to students of government aided high school and colleges.
While 8.67 lakh laptops were distributed in 2011-12, the number was 7.18 lakh in 2012-13. In 2013-14, free laptops were given to 5.30 lakh students, an official release said.
In the last four years, free laptops had been given to 21.15 lakh students at a cost of Rs 2,781.75 crore, it said.
Information and special Implementation Minister K T Rajenthra Bhalaji held a review meeting to take stock of the progress of the scheme for the period 2014-15 and 2015-16, said Rs 1,100 crore has been alloted for distribution of laptops for these periods.
MUST READ :CBSE & ICSE Board meritorious to be given laptops
He directed officials concerned to expedite the progress and distribute the laptops to the beneficiaries, it said.
In a similar exercise, government had on Feb 16 allotted Rs 2,000 crore for giving 90 lakh mixies, grinders and fans to beneficiaries free of cost for 2014-15 and 2015-16 as part of widening the appeal of another one of its populist schemes.