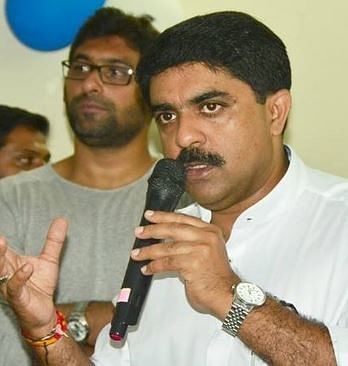 Goa minister Vijai Sardesai today said the private sector should give preference in jobs to locals as the state government departments have more than the required staff.
He said the government sector in the state was "over employed" and the administration was willing to relax rules and give incentives to enable the private entities to provide more jobs to Goans.
The town and country planning minister maintained to have reverse migration of the Goan youth, jobs in the private sector need to be tapped.
"We should be able to provide employment within the state for the youth to prevent them from living for greener pastures outside Goa," Sardesai tod reporters after addressing a function at Verna Industrial Estate, 20km from here.
He said Goa was one of the most "over employed" states in the government sector.
"As the town and country planning minister, I am willing to give incentives (to industries). In lieu of that, I want more (job) opportunities for the Goan youth."
Rubbishing claims that industries are averse to employ locals because the state has long celebrations for which they have to give frequent leaves to staffers, Sardesai said "If you come to Goa and set up industries here, then respect Goan ethos and grow with it."
Sardesai, who is also in-charge of the factories and boilers department, said certain provisions in the Factories Act can be relaxed to ensure industries employ more locals.