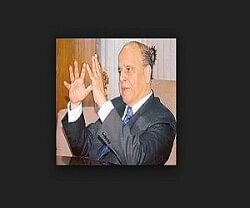 New Delhi
In a bid to make the final draft on the National Education Policy (NEP), the ministry of human resource development or HRD ministry on Monday set up a new committee.

While the nine-member panel is to be chaired by former ISRO chief and Padma Vibhushan awardee K Kasturirangan, the committee has eight members.

"The council will start its work from immediate effect. In an exhaustive democratic exercise carried for the last 30 months the HRD ministry has received thousands of suggestions from educationists, teachers, experts, students and other stakeholders from across the country," said an HRD ministry release.

About New Education Policy
The National Policy on Education was framed in 1986 and modified in 1992. Since then several changes have taken place that calls for a revision of the Policy. The Government of India would like to bring out a National Education Policy to meet the changing dynamics of the population's requirement with regards to quality education, innovation and research, aiming to make India a knowledge superpower by equipping its students with the necessary skills and knowledge and to eliminate the shortage of manpower in science, technology, academics and industry.
For the first time, the Government of India is embarking on a time-bound grassroots consultative process, which will enable the Ministry of HRD to reach out to individuals across the country through over 2.75 lakh direct consultations while also taking input from citizens online.