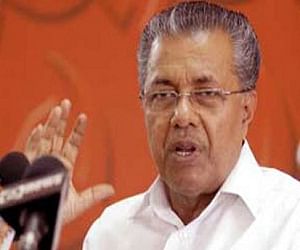 Kerala
Following reports of harassment of students in self-financing educational institutions, Kerala Chief Minister Pinarayi Vijayan, in a Facebook post, said that situation would be created in self-financing institutions to enable students to study without fear.
The Facebook post of the CM comes after a meeting convened by Vice-Chancellors of universities. However, Vice-Chancellors of universities will conduct a meeting based on student harassment in self financing institutions on February 2.
CM Vijayan reiterated that the objective of the government was to ensure equal opportunity for students from all sections in the society to study.
"Society was shocked to hear the incident of suicide of a student at the Nehru College," he added.