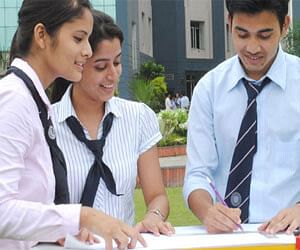 Education is the "strongest software" to combat the problem of naxalism in the country says IITian Vatsalya Chauhan, a computer professional and son of a welder from Bihar, who will soon be joining IT giant Microsoft.

In Kota to attend an event organized by a coaching institute here yesterday, Vatsalya Chauhan who has bagged a job with Microsoft in USA at a package of Rs 1.02 Crore said that the part of Bihar where he hails from faces the problem of naxalism and advocated education to curb the same.

"We are greatly affected by Naxalism in our area in Bihar. I am passionate about teaching and believe that education is the strongest software to fight against Naxalism in the country," he said.

In order to fight the problem, Vatsalya along with a few of his IIT colleagues, is set to start a school where IITians would tutor children online from an early age. One person has even donated land for a school in Khagadiya, Bihar.

Praising the PM's StartUp initiative, Chauhan said that even though he would be living abroad for a few years, he will return to serve his country with better technology.

"StartUp initiative by the government is a welcome step for beginners outside IITs," he said, while also adding that the initiative is more repackaging old ideas as IITs have had a long culture of StartUps.

Another IITian Ramchandra Sankhla, son of a labourer and working with Google, also praised the StartUp India campaign saying it would encourage young entrepreneurs to come up with innovative ideas as well as check the outflow of native talent abroad.

Apart from the IITians, there were two medical students at the event who also hail from unprivileged backgrounds but have managed to get a good education.

Medicine student Kheraj Ram Choudhary, a railway porter''s son, at S.N Medical College in Jodhpur said that he would prepare for UPSC so that he can serve the nation.

Kapil Gautam, a first year student at SMS medical college, Jaipur and son of a truck driver also welcomed the StartUp India campaign and said he wanted to be a neurosurgeon to offer medical aid to the large number of road accident victims in India, after losing his father to one.

All the four meritorious students motivated the thousands others taking coaching for entrance exams like IIT-JEE and AIPMT.