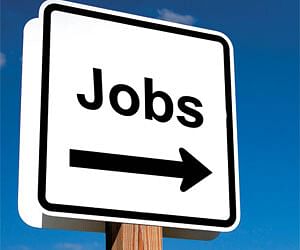 The USD 12 billion plus rising Indian e-commerce business market is witnessing a rush of hiring and may need one lakh people over the next six months, industry experts have said.
"Support service sectors such as recruitment consulting firms are witnessing a rush of hiring in the e-commerce space. The country's e-commerce space is estimated to hire one lakh people in the next six moths period," global head-hunting firm In Helm Leadership Solutions'' Country Head Prasanth Nair told PTI here.
India's e-commerce market was worth about USD 3.8 billion in 2009 and went up to USD 12.6 billion in 2013. It is growing at an estimated 30 per cent CAGR vis--vis a global growth rate of 8-10 per cent.
"The biggest challenge in e-commerce sector is to retain key people. Compensation - immediate, short term and long term - are all important but employees in this sector look beyond just money. Unlike other sectors, empowerment, working culture, and focus on innovation are also critical, Nair said."

MORE GOVT JOBS:
Central Wakf Council notifies to fill Security Guard
Due to massive scale up plans, several e-commerce companies are turning to consultants who have expertise in these areas for boosting recruitment, he said. Nair said retail sector is facing challenges from the fast growing ecommerce players like Amazon and Flipkart.
ANY GRADUATE APPLY:
JSSC invites online application for 218 Assistants
However, retail players can survive, but they require to re-strategise their plans and reach to tier II and tier III cities by adopting new technologies.
To get more latest job alert
LIKE OUR FB PAGE.