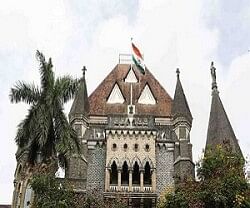 New Delhi
With the Bombay High Court asking education boards to consider making Mathematics an optional subject for tenth standard students, educationists suggested that it's possible for a student to develop an interest in mathematics in Class IX.
"If one has to understand coding or even a bit of technology later, knowledge of mathematics is essential," Devi Kar, director of Modern High School for Girls, told The Telegraph.
Andrew Hacker, who teaches political science at Queens College, City University of New York, has claimed that algebra is the biggest reason children drop out of school and argued for a revised syllabus that promotes "numeracy".
What Bombay HC said:
A bench of justices V M Kanade and A M Badar made the suggestion while hearing a petition filed by a leading psychiatrist, Harish Shetty, raising the issue of students suffering from learning disabilities at school levels and the steps taken by education boards to assist such students.
The court noted that a high percentage of students drop out of schools after the tenth standard as they are not able to clear Maths and language papers.
"Subjects like Mathematics are not required in degree courses like arts and other vocational courses. If an option is given to the students not to study Maths, it will help them complete graduation," Justice Kanade said.