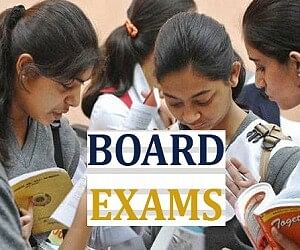 The stage comes in the life of every school student that whether to concentrate on their impending board exam or on a competitive exam which will decide their career.
The key is to manage both at the same time.
Many students feel stressed in the pressure of the exams and start panicking.
The students instead should make a strategy that might work for them. Some tips are mentioned below.
Simultaneous preparation
Make plan that manages both the exams. If you concentrate on board exams only, your competitive exam will suffer, while if you concentrate on the competitive exams, your grades in board exams may go for a toss.
Hence, you must concentrate on both simultaneously. It is not as tough as it sounds.
The syllabus and concepts of both the exams are mostly alike.
The difference is only the pattern of exam. So, try to manage both hand in hand.
Devise a schedule and implement
A well-planned study plan is the first thing you should do. Making the plan alone will not help unless you follow it to your best. This plan will help you allocating your time to various subjects and you will know exactly at what time, what are you expected to study.
Also, keep some time to practice the mock test papers of competitive exams too.
Assess your performance weekly
Assign yourself weekly goals.
Your study plan must clearly mention how much will you cover your syllabus considering both the exams in mind in a week, and then see how much you have actually covered when the week has ended.
This will help you assess your performance.
The failure or any lag will be tracked here and you can work on it to better your performance next week.