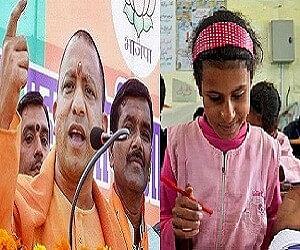 New Delhi
Chief Minister Yogi Adityanath is all set to distribute laptops along with 2GB data among students who have passed class XII and would take admission to higher studies, according to reports.
The Uttar Pradesh government has decided to propose a budget of Rs 1,800 crore for distribution of free laptops, a scheme which many believe brought Akhilesh Yadav to power in 2012, reports The Times of India.
The report pointed out that Uttar Pradesh Board of Secondary Education (UPBSE) has placed the proposal during a presentation to CM Adityanath earlier this month.
UPBSE has also sent a proposal to the government to widen existing yoga syllabus.
"We have sent a proposal to the state government for expanding the study of yoga further for students of classes IX to XII," said Shail Yadav, secretary of UPBSE.