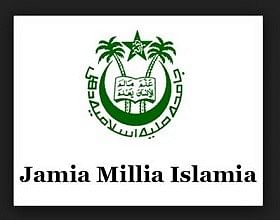 In continuation of the earlier clarification issued by this office dated October 10, 2017, "Jamia Millia Islamia  (JMI)'s stand on Students' Union Election",  the official documents of the Writ Petition No.917/2012 titled "Hamidur Rahman Vs. JMI" from the High Court of Delhi have been obtained and the facts are as follows:
The Petitioner has filed the present Writ Petition before the High Court in 2012 praying for a direction to the University Respondent to hold and conduct the students' union election.
A group of nine students have intervened in the Writ Petition and filed an application dated February 28, 2012 praying to present their case in the larger academic interest of Jamia.
In paragraph nine of the said application, these students have opposed any direction system of elections in the JMI. This application was admitted on record by the High Court of Delhi.
Subsequently, on the direction of the High Court in February 2012, the Jamia Millia Islamia thereafter has filed an Affidavit in April 2012. The High Court in July 2012 has given an opportunity to the Petitioner to file his response.
The High Court in November 2012 has given another opportunity to file the response; but the Petitioner has failed to file his response and the High Court put this matter as a Regular Matter in 2013.
The legal hurdle can only be solved in the Court by withdrawing the present petition by the Petitioner as well as intervening group of students/applicants.
Since the matter is sub judice any interim action on the part of the University or parties concerned will amount to contempt of Court.
The University once again reiterates that if the legal hurdle is over it is ready to consider holding students' union election depending on the outcome of the case.
Related Articles

on Career Diary