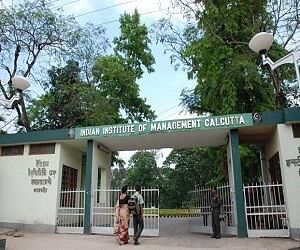 New Delhi
The IIM Calcutta and IIM Shillong will be renamed bythe Central government.
While the renaming will be done according to the IIMBill, the Centre on Friday approved appointment of Directors for IIMs inBodhgaya, Sirmaur, Visakhapatnam, Tiruchirappali, Nagpur, Sambalpur, Raipur,Rohtak, Ranchi and Bengaluru.
Allowing permission to give degrees to studentsdirectly, the Union Cabinet, headed by Prime Minister Narendra Modi, approvedthe Indian Institute of Management Bill (IIM) 2017 last month.
 "The IIMBill focuses on complete autonomy, effective administration, more alumniparticipation & many other areas," tweeted Prime Minister NarendraModi.
Highlights
Former Prime Minister Rajiv Gandhi's name will bedropped from IIM Shillong.
IIM Calcutta will be renamed as IIM Kolkata.
IIM bill will grant "complete autonomy" to the eliteB-schools.
The bill will grant the premier management schoolsfreedom in terms of administration, recruitment and daily functioning.