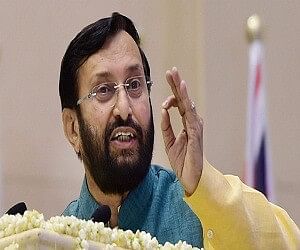 New Delhi
Reducing the burden of Central Board of Secondary Education, Union HRD Minister Prakash Javadekar has said that National Testing Agency (NTA) may conduct entrance exams on behalf of CBSE.
"The outline of the agency's structure will be prepared shortly. NTA, announced in the Union Budget, may conduct various exams currently held by an over burdened CBSE," said Javadekar.
The HRD Minister reiterated that the government will launch the Swayam - Massive Online Open Courses (MOOCS) next month. It will serve as platform on which 2,000 new courses will be offered online.

Exams conducted by CBSE
Final examinations for Class X and XII
AIEEE Examination
IIT-Joint Entrance Exam
NEET
Affiliations
CBSE affiliates all Kendriya Vidyalayas, all Jawahar Navodaya Vidyalayas private schools and most of the schools approved by Central Government of India.
Formation Date: November 3, 1962
Type: Governmental Board of Education