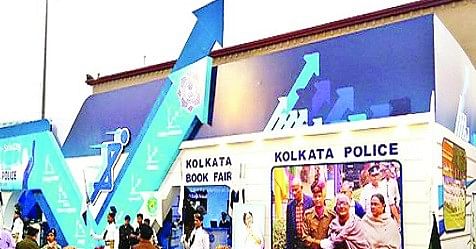 Taking time out from hectic professional schedules, several IPS officers have released their literary works at the Kolkata International Book Fair this year.
A fiction on the social life in rural Bengal by DIG, Traffic, Humayun Kabir, was released by Chief Minister Mamata Banerjee on the inaugural day of the fair.
"Kabir's 'Final Gazi', which had been serially published in a leading Bengali publication, was released at the fair as a paperback," a senior official of Publishers and Booksellers Guild - organizers of the book fair - told PTI.
The Hindi translation of Deputy Commissioner (Special Task Force) Muralidhar Sharma's book of 100 Urdu poems - 'Hasil e Sahra Nawardi' - was also released at the fair by the Chief Minister.
"I used to scribble on pad or type on mobile whenever some thoughts flashed through my mind and this is how it had started," Sharma, who writes under the pseudonym Talib, said.
The CM also launched a murder-mystery book, authored by Additional Commissioner of Kolkata Police Supratim Sarkar.
The book gives an account of murder mysteries investigated by the detective department of Kolkata Police in last five decades.
Assistant Commissioner of Kolkata Police Buddhadev Mukherjee's book of poems was also launched at the book fair.
"Buddhadev Mukherjee, a gifted poet, regularly contributes to magazines," the general secretary of the guild, Tridib Chatterjee, said.
The Kolkata book fair has become the meeting ground of poets, writers, intellectuals, politicians, police officers.
"We are proud that so many IPS officers have chosen the fair to explore their creative side," he added.