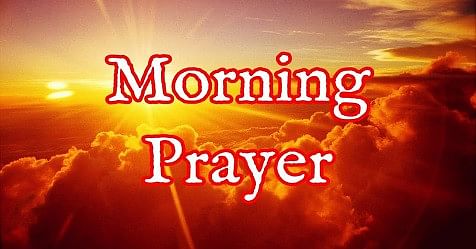 In a bid to instill discipline and punctuality, Bihar government has made it mandatory for students and staff for schools run by it to hold morning prayers. 
The order, issued by Principal Secretary of Education Department R K Mahajan to all the District Education Officers (DEOs) and District Programme Officers (DPOs), on August 9, says that holding Morning Prayer with immediate effect in over 76,000 government schools and government-aided ones.
"The purpose behind the exercise is to promote discipline and punctuality among the students and the staff in schools," Mahajan told PTI. 
"It has been decided to hold 'Chetna Satra/Prarthna Sabha' in every school (primary, middle and senior secondary) of the state using loudspeakers for the qualitative running of the schools," the letter issued by Mahajan said.
What did the order say?
All schools would have to chant prayer like "Meri Raftar Pe Suraj Ki Kiran Naaz Kare..."/"Tu Hi Ram Hai, Tu Rahim Hai". 
Mahajan further added that the loudspeaker set can be bought from the school development fund/students fund.
What are the recent changes made? 
The UP board has removed Elementary Mathematics removed from the syllabus for the students of Class 9 and 10.
The state government is keen to ensure 100 percent enrolment by the year-end.
Old Syllabus
The old Maths syllabus had Co-ordinate Geometry, Trigonometry and Logarithm.
New syllabus
The new Maths syllabus will contain Number system, Co-ordinate geometry, Mensuration, Algebra, Geometry, Statistics and Probability.
Highlights 
The Bihar government has made it mandatory for students and staff for schools run by it to hold morning prayers.
Songs will croon using loudspeakers to instill discipline. 
The last period of the schools will be dedicated to hold sports/co-curricular activities. 
School will get money ranging between Rs 12,500 and Rs one lakh in 2018-19.
About UP Board
The Uttar Pradesh Madhyamik Shiksha Parishad, better known as Board of High School and Intermediate Education Uttar Pradesh, is the Uttar Pradesh state government administered autonomous examining authority for the Standard 10 examination (or secondary school level examination) and Standard 12 examination (or inter-college level examination) of Uttar Pradesh, India. The examination for the 10th and 12th standard is called the High school examination and Intermediate examination respectively. The High school and Intermediate examinations are conducted annually and simultaneously all over the state of Uttar Pradesh. The Board holds the examinations and prepares the results of nearly 32,00,000 students.  
Related Articles

on Career Diary