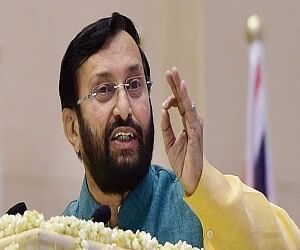 New Delhi
With BEd colleges not responding to National Council for Teacher Education's instructions to furnish affidavits on their functioning, the HRD Ministry on Tuesday warned that around 40 to 50 per cent of such institutes may lose affiliation/recognition in coming months.
"Don't be surprised if in the coming three to four months… 40 to 50 per cent of BEd colleges lose their affiliation because when we ask for affidavits, 40 per cent have not filed these because it will lead to their criminal prosecution," Ministry's Department of School Education and Literacy Secretary Anil Swarup told media.
The report comes a week after the Centre decided that no new BEd college will be allowed in the country this year.
Union HRD Minister Prakash Javadekar observed that BEd colleges were opening like "fly by night operators" until now. "You pay today and get the degree tomorrow." "With the enhanced focus on the teacher training, all this need to be stopped. So it was decided no new BEd colleges will open in the country," he told reporters earlier.
Javadekar retierated that the government had asked for quality affidavits and so far only 7,000 of them have submitted. "We have also issued show-cause notices to nearly 4,000 BEd colleges," he added.