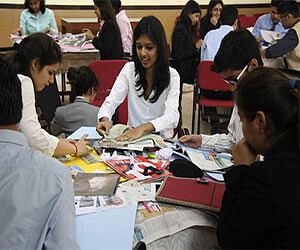 Principals of 30 Delhi government schools are undergoing a five-day training programme at Indian Institute of Management, Lucknow to learn leadership and strategic management skills to bring in quality improvement in education.
"We are learning new things at IIM here. I am enjoying my training. At the session, we are being tought how to generate capability of good leadership, which I will use in my school.
This is a good exposure for principals at the session here," Principal of Rajkiya Pratibha Vikas Vidalyaya in Yamuna Vihar, Rajpal Singh said over phone from Lucknow.
Singh said he was happy to learn new things which he did not get to know in the last 25 years.
During the programme, participants will be trained in "Leadership and strategic management for quality improvement in education".
As part of its teachers training initiative, Delhi government recently decided to send 90 principals of the government-run schools to the Cambridge University in the United Kingdom for a leadership training exercise.
Delhi government, in the budget, has allocated Rs 102 crore for international training of principals and teachers.
"As a first step, 90 principals will be sent to the Cambridge University in three batches. This training or education leadership programme will span over 10 days.
"Apart from visiting the Cambridge University, principals and teachers will also be sent to other top institutions and universities like Oxford, Harvard, IITs and IIMs," said a senior government official.