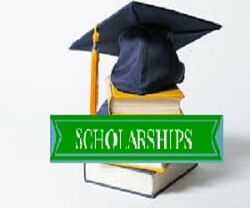 Applications are invited for national overseas scholarship 2017-18 by government of India.
The scholarship is invited from graduate and Postgraduate students who want to study in abroad.
The objective of this programme is to provide financial support to the meritorious students. The selected students will receive the financial assistance up to the completion of course.
Eligibility : - For PhD:
Applicants who should have at least 55% marks in postgraduate degree; preference will be given to the experienced applicants, especially to those who are on lien with their existing post and employer
- For Postgraduation:
Applicants should have at least 55% marks in Bachelor's degree; preference will be given to the experienced applicants, especially to those who are on lien with their existing post and employer
-
Age should be below 35years, as on April 1, 2017
-
The family income should not exceed six lakhs (annual)
-
Not more than two children of the same parents or guardians will be eligible and to this effect, a self-certification will be required from the applicant
Deadline :
August 31, 2017
For detailed information visit
here