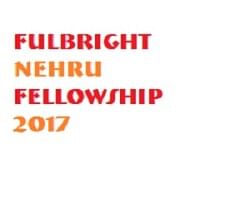 Applications are invited for the 'Fulbright-Nehru Academic and Professional Excellence Fellowship' for faculty, researcher and professional for teaching and researching in US institutes. The fellowship is offered by
United States – India Educational Foundation (USIEF).
The fellowship's duration is four to nine months. The applications are invited for agricultural, bioengineering, climate change, computer, economics, education policy and planning, energy, international law security and strategic studies, material, neuroscience, public health and policy, study of India, study of the United States, urban and regional planning and women and gender studies.
The applicant will get a monthly stipend, accident and sickness programme for exchanges, settling-in allowance, professional allowance, dependent allowance and international travel.
Applicants must have associated with any US host institution for the grant. If the applicant is having a letter of invitation from a US institution, they have to include it in while applying online.
Eligibility: -
Faculty or researchers having PhD degree or equivalent having at least five years of teaching or research experience,
-
Master's degree or published work with recognised professional standing and at least five years relevant experience;
-
The applicant has to upload a recent publication paper or article.
-
If the applicant is employed at the time of submitting the application, read employer's endorsement before applying. Make sure that you will get leave for the fellowship period.
-
Must having a high level of academic or professional achievement.
-
Proficiency in the English language is a must
-
Must be returning to India after completion.
Deadline:
July 17, 2017
Visit:
http://www.usief.org.in/
Note: -
Applicant can only apply once for Fulbright-Nehru fellowship category during a competition cycle.
-
Plagiarism in the application will lead to disqualification.
-
Unless otherwise specified, Fulbright-Nehru applications are to be submitted online.
-
Applications received after the deadline will not be considered.
-
Extensions and transfers of visa sponsorship will not be permitted.