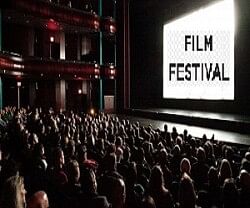 Applications are invited for Call for Entries for Indian Panorama 2017 by 48th International Film Festival of India (IFFI), Goa.
The festival includes feature and non-feature films.
The IFFI provides a common platform for the cinemas of the world to project the film art; contributing to the understanding and appreciation of film cultures of different nations in the context of their social and cultural ethos; and promoting friendship and cooperation among people of the world.
Eligibility: -
Date of Central Board of Film Certification (CBFC) certification or completion of production of the films should be within the last 12 months preceding the festival that is September 1, 2016 to July 31, 2017. Films not certified by CBFC and produced within this period can also be submitted.
-
All films must carry English subtitles.
-
It is mandatory to register the films online, and submit the application form and entry fee online.
Deadline:
August 7, 2017
Visit:
www.dff.nic.in
and
www.iffi.nic.in