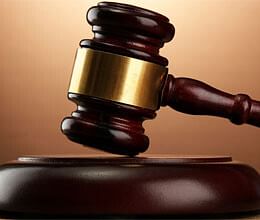 Madras High Court has stayed the amended list of 652 candidates, provisionally selected for the posts under the combined engineering services (CES), published by the Tamil Nadu Public Service Commission.
Justice S Nagamuthu passed the interim order effective for two weeks when a petition filed by one R V Vijayabhaskaran, who had appeared for the CES examination, came up for hearing.
Vijayabhaskaran submitted that he wrote the CES Examination on March 2, 2013. Though his name was in the Provisional Selection list published on October 4, 2013, it was omitted in the amended list published on January 30 last.
He did not get any communication or the reason for the deletion of his name though he approached authorities.
Accepting the submissions of the counsel for petitioner that besides his, names of several others were also found omitted in the amended list, the Judge passed the interim order.