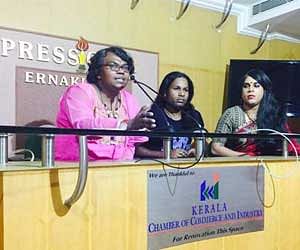 India's first transgender school, Sahaj International School is soon to be opened in Kochi. School will be inaugurated on December 30 in Kochi by transgender rights activist and artist Kalki Subramaniam. To begin with, the first batch will be of 10 transgender students who will study under National Open School System.
TransIndia Foundation will run the school with six transgenders belonging to the foundation. "In the beginning, we have a few sponsors supporting us. We are planning to seek financial help from government after proving its worthiness," said Vijayaraja Mallika
The initiative is supported by Christian organisation pro-life sector and National Open School. The school will start from a space given by a Christian organisation as a contract, as reported by Indian Express.
The curriculum of the school will be as be a accumulation of different boards. The school is an initiative to provide transgenders security, salvation and sustainability.