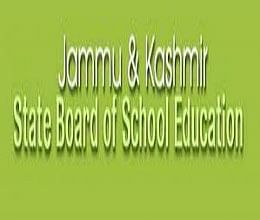 Looking for Jammu & Kashmir Board results! You are at the right place. Amar Ujala Results caters Board exam and prominent universities results.
According to a guideline issued by the Supreme Court J & K Board exam will be conducted on scheduled time and the results will also be declared as per-planned.
Students pursuing Class 10th and 12th exam in the state of Jammu and Kashmir are advised to visit our dedicated board page on regular basis to view their exam results. From this year accessing Jammu & Kashmir Board results 2017 will be much easier.
We have come up with "Get Your Result on Mobile/Mail" where students may pre register to easily access and get notification about the results. J & K academic results including J&K state board of school education 10th class result 2017 and J&K board 12th class result will be declared on this page.
It not only makes it easy for students to know their results at a click of a mouse, but also keep them updated with the latest campus news, career opportunities, upcoming exams and lot more.
All the career related columns are shared by leading career experts in the industry. Whether you are seeking information or guidance related to education & career, you can get it at a single click.
Stay tuned on this page to get your academic results.