Board of Secondary Education Rajasthan
Class 10 results 2017
Know your result
click here
Board of Secondary Education Rajasthan
Watch out this space for Board of Secondary Education Rajasthan.

You can also register your e-mail and mobile number with Amar Ujala Results by clicking tab "Get Your Result on Mobile/Mail" on the right column. Once registered, we will send you an immediate alert of your scores on your mobile and email as soon as the Board of Secondary Education Rajasthan is published on our website.

At results.amarujala.com, we bring you Board of Secondary Education Rajasthan real time. We wish you best of luck!
News

From Board of Secondary Education Rajasthan
Board of Secondary Education Rajasthan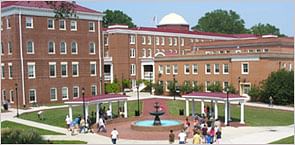 Syllabus:
http://www.rajeduboard.nic.in/

Contact Persons:
Dr. Subhash Garg
Chairman
0145-2422597

Shri M.R. Sharma
Secretary
0145-2420597
secy-boser-rj@nic.in

Smt. Neerja Gupta
Director
0145-2632025

Contact Details:
Jaipur Road
City: Ajmer
Pin code : 305001
State: Rajasthan
Phone: 0145-2420597
Fax: 91-145-2420429
Website: www.rajeduboard.nic.in

About Us:
The history of the Board of Secondary Education Rajasthan (BSER) is a remarkable panorama of progressive record of the futurological vision for developing a dynamic system of various sub-systems of examinations and highlights of the academic excellence of the last four decades. The BSER took rapid strides for promotion and development of Secondary Education in Rajasthan, spread over 3,42,239 sq. km. and in more than 6000 schools located in 32 districts involving 8.5 lakhs students for Secondary and Senior Secondary Examination in the year 2000.

With the promulgation of the Rajasthan Secondary Education Act in 1957, this Board was set up in Jaipur on 4th Dec, 1957. It was shifted to Ajmer in 1961. In the year 1973 it began functioning in its present multistoried building with an enchanting dignity of its own with all amenities


Amar Ujala Results provides you the latest Indian board, university and entrance examination results. Also get admission notifications, counselling information and career tips. Register on Amar Ujala Results to get results on mobile and email for UP board, Uttarakhand board, Jharkhand board, Himachal Pradesh board, Haryana board, AP (Andhra Pradesh) board, WB (West Bengal) board and Gujarat board exams. Join discussions on Buzz+ forum.
© 2018-2019 Amar Ujala Publications Ltd. All Rights Reserved.