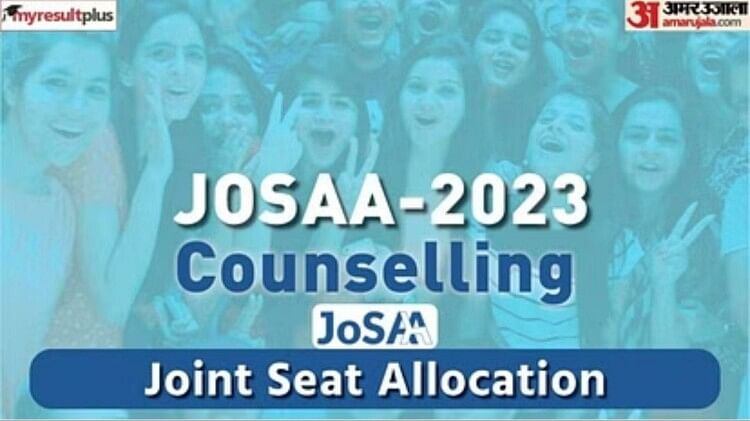 JoSAA Counselling 2023: The joint counselling process is underway for engineering admissions in 116 top institutes, including IITs and NITs across the country. After the seat allotment for the third round of this counselling, the last date for online reporting is 5 pm on July 14. The last date to respond to queries received during online reporting is July 15, until 5 pm. In the event of a non-response, students will be excluded from further counselling.
JoSAA Counselling 2023: Important Details
According to Career Counsellor Amit Ahuja, based on the allotted seats released for the rounds so far, a trend is being observed among students towards the lower branches of the top seven IITs. Students are showing more preference for branches like Chemical, Energy Engineering, Engineering Physics, Production & Industrial, Material Science, Metallurgy, Aerospace, Environmental, Biotechnology, Bio Engineering, Manufacturing, Textile, Ocean Engineering, Mining, Earth Science, Agriculture, and Food Engineering over the core branches of other IITs.
 
Priority Given to Core Branches in the New IITs
These other IITs include IIT BHU, Dhanbad, Hyderabad, Jodhpur, Ropar, Mandi, Indore, and Gandhinagar, established in 2012. Students mostly prefer the computer science branch in these IITs, and their other branches are preferred only after the lower branches of the top IITs. Finally, the core branches of IITs like IIT Jammu, Bhilai, Goa, Dharwad, Tirupati, and Palakkad, which opened in 2017-18, are selected.
 
Why Students Choose Lower Branch of Top IITs?
According to Expert Ahuja, students give more priority to lower branches than the core branches of the top 7 IITs up to the initial 8000 AIR because a competitive environment is available in these top IITs. In IITs, students also get the opportunity to choose other branches as a minor in addition to their own branch. They usually strengthen their profile by taking computer science subjects in the minor, learning coding, programming, and these IITs offer great placement opportunities.

This is also a priority for companies, which results in good placements for students at these IITs. These IITs attract a larger number of companies for job placements compared to other IITs, providing opportunities to students from every field.
 
Also Important
Ahuja mentioned that in the top 7 IITs, students have the option to change their branch based on their performance in the first year, which allows many students to upgrade to the core branch and a better branch in the second year. Considering this, students also opt for admission in the lower branch, prioritizing the campus along with the branch of the top 7 IITs. IIT BHU has a provision for branch changes after the first semester.