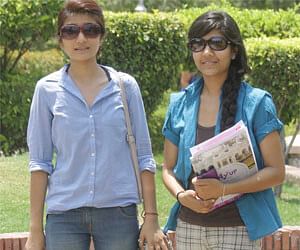 In a good news for hundred of thousand students,
Uttar Pradesh Technical University
(UPTU) this year has come up with reasons to bring smile on your face.
This may be weird in listening but you are reading right. The students not appearing in Uttar Pradesh State Entrance Examination (UPSEE) would get admission in Second Year.
UPTU has given authority of admission to its affiliated colleges. After the completion of counseling the students would be able to take direct admission on vacant seats.
For the academic session commencing from 2015-16 and after the completion of UPSEE counseling, Colleges will have adequate authority to offer admission to students via lateral entry.
Although, colleges would be able to offer admission only to those students who would get at least 50% marks in exam. There will be 5% reservation for SC/ST candidates while colleges will have to complete the admission process within 15 days of counseling.
MORE FROM ADMISSION :DU admission process for UG programmes to go online
UPTU Examination controller B.N.Mishra said that colleges may offer admission to students in second year after the completion of counseling.