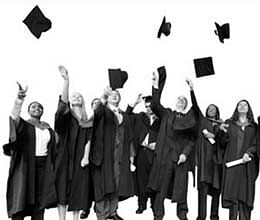 An increasing number of Indians are being awarded research degrees though the nation still lags behind countries like the US and China, indicate official figures.
According to figures compiled by the University Grants Commission (UGC), the number of research degrees awarded increased by over 50 percent from 10,781 in 2008-09 to 16,093 in 2011-12.
As per data compiled by Unesco Institute of Statistics, India's contribution to world's research publications has increased from 26,000 in 2002 to 44,000 in 2007.
This, however, is far behind nations like the US and China.
As per a paper published by the Yale University, the number of students to get PhDs in the US was 41,464 in 2007, while China had 48,112 PhDs in the same year.