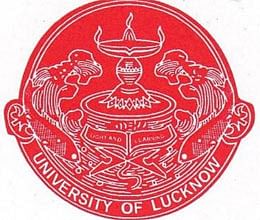 The students who are waiting patiently for the admission in Doctorate of Philosophy (PhD) from Lucknow university. This may be the good news for them.
The process for Doctorate of Philosophy (PhD) seats at Lucknow University (LU) is likely to begin this week. The university may announce the number of vacant PhD seats by Wednesday, after which the admission process will start. Most of the departments have submitted the details regarding vacant seats in them. The university is likely to have about 300 seats in 40 departments.
LU will rope in the National Informatics Centre (NIC) for developing the software for PhD admissions.
Vice-chancellor SB Nimse held a meeting with admission coordinators last week to finalize the details of PhD admission process. For the vacant seats, candidates holding Junior Research Fellowship (JRF) will be given preference on the vacant seats. In departments where the number of JRF applications would be more than the vacant seats, entrance test for JRF candidates would be held. In departments where JRF applications would be less than the vacant seats, non-JRF candidates would be eligible for admission through entrance test.
The admission process would be similar to the one followed last year. The state government is yet to decide whether to hold a common entrance test (CET) for PhD admission or allow universities to conduct their respective entrance tests. LU vice-chancellor SB Nimse has asked the higher education department to its PhD admission process from CET.
Delay in admissions has forced the government to re-think on the centralized PhD admission process. Higher education officials said the PhD session should be regular. There is a possibility that this year universities would do their own PhD admissions. However, those who qualified last year will be given preference.