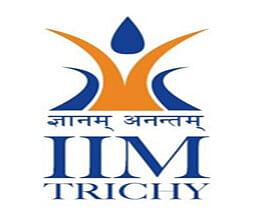 The Indian Institute of Management, Tiruchirapalli (IIM-T) on Tuesday launched a new programme on human resource management, targeting working executives.
"The Post Graduate programme for Human Resource Management for working executives will commence from July at IIM- Tiruchirappalli''s Chennai centre," IIM-T Director Prafulla Agnihotri said.
This would be in addition to the institute's post graduate programme in business management for working executives, he told reporters here.
The curriculum includes a range of general management courses, core conceptual and application based HR courses, HR electives and a live industry project, he said.
Students taking up the course would have the option to specialise in any one of the five Human Resource courses -- employee relations, organisation development and change, HR analytics, employee engagement and global HR, he said. Classes would be held in the evenings for four days a week.
He also said the third batch for the post-graduate programme in business management would begin from next August.
The last date for receipt of applications for both the programme was May 5, he said.