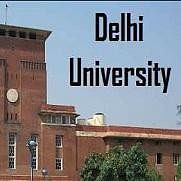 The first day of sports trials in Delhi University was delayed by five hours on Tuesday, July 2, 2019. The aspirants and their parents waited for hours at the sports complex as the trial was scheduled to begin. However, a trial for some students was rescheduled for Wednesday, July 3, 2019.
Most of the parents and candidates arrived in the sports complex at 7.30 am, as per the reporting time.  Many of them come from different parts of the country. But, they were not allowed for entry before 9 am.
According to the students, the experts who were responsible to take their trials arrived at the venue only after 11 am.
In athletics, the students were allowed to participate only in one category. Many students had to return back, disappointed.
Director of Sports Council Anil Kalkal
said that taekwondo trials required weighing students and then dividing them into groups for different bouts.  Students were called in the morning for their document verification process, which takes time. He said that trials of girl aspirants were taken place first, as there were fewer girls.
During the trials for taekwondo (women), Football (women) and Basketball (men) took place at the Sports Complex. Trials for other sports, including women's hockey, men and women shooting and tennis, took place across the venue in the Capital.
Despite the instruction, some parents, especially of outstation students, have accompanied their kids at the venue. Kalkal said that this was done for the students to not get distracted.  
Over 12,000 applicants are expected to participate in the trials under the sports quota. It includes 27 disciplines, between July 2 and 6.
Under the first cut-off of UG course, 24000 admissions were completed. It has become a record. According to Rajiv Gupta, Chairman of the admission committee said that it is an almost three-fold increase compared to the previous years.    
Related Articles

on Admission Diary