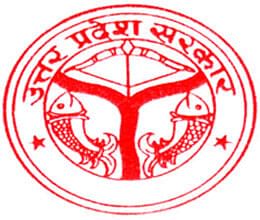 The counselling procedure for admission process to B.Ed colleges of the state has kicked off on Monday. Three ecntres have been made in Merrut for counselling for students of Noida and Greater Noida.
The password for document verification and seat filling choice will be issued here.
According to an official "The choice filling will start from June 16. It is expected that Arts and Commerce stream will be dominant on Science- Agriculture. A total of 1,33,310 seats of 11 university would be filled through B.Ed counselling.
The number of seats can be increased on the basis of affiliation to the colleges.
On the other hand 39,840 seats of 312 various colleges affiliated to Chaudhary Charan Singh University will be filled ; in which 4,150 seats are of 27 B.Ed colleges of Gautam Budhh Nagar.
Read More:
Online registration for CCS university UG courses begins
However 2,11,000 students appeared for Joint Entrance Examination conducted for B.Ed, from which on the basis of merit 1,70,000 students have been called for counselling.
Schedule of Counselling :
Rank: 1 -12,000 : Verification (June 16,17), Choice Filling - June 16-18, Allotment - June 19, College Fee - June 20 to 22
Rank : 12001- 55000 Verification (June 18-20), Choice Filling- June 19-21, Allotment - June 22, College Fee- June 23 to 25
Rank: 55001-103000 Verification (June 21-24), Choice Filling- June 23-24, Allotment - June 26, College Fee- June 27 to 30
Rank : 103001- 153000 Verification (June 25-28), Choice Filling- June 26-29, Allotment - June 30, College Fee- July 01 to 03
Rank : 153001- 170000 Verification (June 30-July 01), Choice Filling- July 01-02, Allotment - July 02, College Fee- July 03 to 05