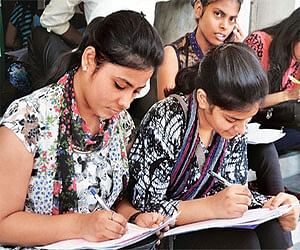 Indian Institute of Management (IIM) Sambalpur is set to commence classes for its first batch from September 24 The decision in this regard was taken at a high level meeting chaired by development commissioner U N Behera and attended by Prof Pawan Kumar Singh, co-ordinator IIM-Indore and other state government officials.
"So far 30 of the 60 allotted seats have been filled up, the remaining seats will likely be taken up by September 15.
Registration will be done and orientation programme will be conducted a day before the starting of classes on September 23," said Prof Pawan Kumar Singh, co-ordinator IIM-Indore after the meeting.
Singh informed that seven professors from the mentor institute and guest faculties would take the classes of first year students. More faculty members would join later.
"Separate accommodation facilities have been made for students and faculty members at the temporary campusSilicon Institute of Technology. The state government has started the process of handing over land near Basantpur for the permanent campus of IIM-Sambalpur," LN Gupta, secretary Employment, Technical Education and Training (ET &T) said.