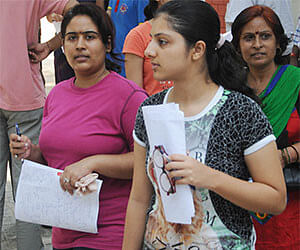 Union Minister Thaawar Chand Gehlot today announced a financial aid of Rs six crore for augmenting the infrastructure facilities of the Central University of Kerala.
Inaugurating the "Mahatma Ayyankali Centre for Kerala Studies" at the university''s capital centre here, the Social Justice and Empowerment said the fund could be utilised for the development of the centre and the for construction of boys and girls hostels that would accommodate 200 students.
The minister also said he would facilitate to get sanction of an Ambedkar Chair at the Kasaragod-based University.
Paying glorious tributes to social reformer Mahatma Ayyankali, Gehlot said that the path shown by champion of the oppressed and great visionary Ayyankali, was a guiding force for Mahatma Gandhi and later to Dr B R Ambedkar in drafting our Constitution ensuring equality and social justice for all.