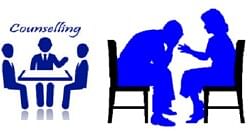 With fifth round of seat allocation at Indian Institutes of Technology ending on Sunday, nearly 421 seats are still lying vacant.
While seven rounds of seat allotment will take place this year, the estimations of last year revealed that 76 seats remained vacant across IITs after six rounds.
"No withdrawal of admission will be allowed in the seventh and final round," an official from Joint Seat Allocation Authority (JoSAA) informed an English Daily.
About JoSAA
JoSAA has been set up by the Ministry of Human Resources Development (MHRD) to manage and regulate the joint seat allocation for admissions to 97 institutes for the academic year 2017-18. This includes 23 IITs, 31 NITs, 23 IIITs and 20 Other-Government Funded Technical Institutes (Other-GFTIs). Admission to all the academic programs offered by these Institutes will be made through a single platform.
Important Dates:
Sixth round of seat allotment - July 18
Seventh round of seat allotment - July 21
Note:
Candidates are advised to visit http://josaa.nic.in for regular updates on schedule of events.
To accept allotted seats, candidates must pay seat acceptance fee and report at the respective
reporting centre for document verification.
Withdrawal option is NOT available in the last round of seat acceptance period.
For students joining IITs, the physical reporting schedule is given at http://jeeadv.ac.in/academic-session.