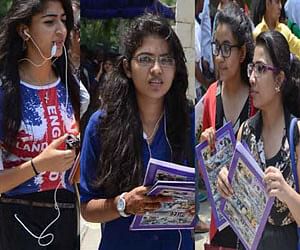 While the admission process for its various undergraduate courses is in full swing,
Delhi University
is planning to hold counselling session for admission to its Cluster Innovation Centre (CIC), applications for which will be accepted later this month.
CIC is a flagship program of DU started in September 2011 with the aim of interlinking Academia, Society and Industry through innovation activities.
"While the admission process at CIC will begin from June 29, we are conducting two pre-admission counselling session, named "Open Days", on June 11 and 12," a senior University official said.
The centre offers two courses- BTech in Information Technology and Mathematical innovations (4 years) and BA (Hons) Humanities and Social Science (3 years) which is offered under the Meta College concept in association with Jamia Millia Islamia University. Both the courses have 40 seats each.
"Students are admitted at CIC through a three-layered admission process. They have to first enroll in any course offered by the university to become eligible for CIC entrance test," the official said.
MORE FROM ADMISSION :
Jamia to start innovation clubs for students this summer
"Once the university's first cut-off list will be out, CIC will open its application process from June 29 to July 28. Students will have to then withdraw from their parent course, fee for which will be refunded," she added.
The entrance exam for the courses will be held on August 2 and the shortlisted candidates will be called for an interview.