Odisha Civil Services exam to be held every year
BHUBANESWAR/PRESS TRUST OF INDIA
Updated Tue, 02 Jun 2015 04:35 PM IST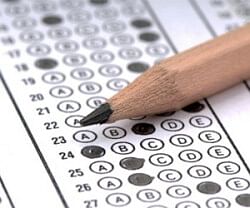 In a bid to expedite recruitment process in the state, Odisha Government has decided to make the State Civil Service examination an annual affair besides giving opportunities to the candidates who lost chances due to non-conduct of tests every year.

These facilities would now be possible with the State Cabinet yesterday approving amendment of Odisha Civil Service (Combined Competitive Recruitment Examination) Rules 1991.

As the Odisha Civil Service Examination was last held in 2011, the candidates eligible for the tests in the year 2012, 2013 and 2014 would now get a chance to appear the examination, chief secretary G C Pati said.

On account of absence of any enabling provisions under the recruitment rules, a large number of candidates could not apply for the posts due to maximum age limit. In order to allow such candidates who would have been eligible to compete at the examination had the application been invited during that year, it is proposed to allow them to compete at the examination held in subsequent year, Pati said.

This apart, as per a proposal of the OPSC (Odisha Public Service Commission), the Cabinet approved to introduce penalty (negative marking) for incorrect answers, Pati said adding that for each question, for which a wrong answer has been given by a candidate, one-fourth of the marks assigned to that question will be deducted as penalty.

If a candidate marks more than one choice for a question it will be treated as a wrong answer, if one of such choices is incorrect, he said adding if a question is left blank, no answer is given by the candidate, there will be no penalty for that question.

The Cabinet also approved proposals for exemption of VAT on procurement of groundnut pods and sunflower seeds under price support schemes, comprehensive development plans (Land) and implementation policy, making mandatory procurement from MSMEs in the state and service rules for the para-medical staff.
Amar Ujala Results provides you the latest Indian board, university and entrance examination results. Also get admission notifications, counselling information and career tips. Register on Amar Ujala Results to get results on mobile and email for UP board, Uttarakhand board, Jharkhand board, Himachal Pradesh board, Haryana board, AP (Andhra Pradesh) board, WB (West Bengal) board and Gujarat board exams. Join discussions on Buzz+ forum.
© 2018-2019 Amar Ujala Publications Ltd. All Rights Reserved.