IIT council meet to increase quota of students for JEE Advance
NEW DELHI/PRESS TRUST OF INDIA
Updated Mon, 05 Oct 2015 01:52 PM IST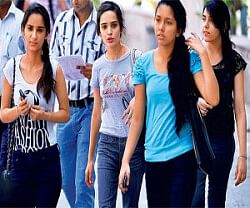 A crucial meeting of the IIT council-- the apex government-nominated body of the 16 IITs-- on October 6 could discuss a proposal to increase the quota of students appearing for JEE Advance from 1.5 lakh to 2 lakh and recovering of running expenses of institute through student fee.

Currently, after the first stage, JEE(Main), 1.5 lakh students are selected for the second stage of the selection process, that is JEE Advance.

The meeting in Mumbai would be held within a week of the NIT council meeting on October 1 where the government had decided to constitute a core committee to evaluate a proposal to hold a single entrance test for both IITs as well as NITs.

The IIT council at Mumbai could deliberate on adopting a funding mechanism where the government will appreciably enhance investments in capital assets, labs etc but the bulk of the running expenses would be met by the students.

According to sources, this could potentially raise the tuition fee, though the increase would be met by 100 per cent interest free student loan. IITs charge Rs 90,000 from the students annually.

The model has already been accepted by the NITs. These institute charge Rs 70,000 annually and with the implementation of the funding mechanism, the fee could double, said an NIT director.
On the agenda would be increasing the number of students appearing for JEE Advance from 1.5 lakh to 2 lakh from 2016 onwards.

"The number of seats available at the IITs has increased considerably as new IITs have also come into existence.

"But, over the past three years, only 1.5 lakh students could make it to the IIT-JEE (advanced) examination. We wanted to ensure that more students could take thecompetitive examination as seats have remained vacant even this year," said an IIT director.

http://results.amarujala.com/admission-diary/iits-mulling-going-back-to-single-entrance-test-format/
IITs mulling going back to single entrance test format

IITs, on the other hand, are mulling holding a single entrance test by reverting back to the old format as the existing format is proving to be "cumbersome" and "time consuming".
Amar Ujala Results provides you the latest Indian board, university and entrance examination results. Also get admission notifications, counselling information and career tips. Register on Amar Ujala Results to get results on mobile and email for UP board, Uttarakhand board, Jharkhand board, Himachal Pradesh board, Haryana board, AP (Andhra Pradesh) board, WB (West Bengal) board and Gujarat board exams. Join discussions on Buzz+ forum.
© 2017-2018 Amar Ujala Publications Ltd. All Rights Reserved.