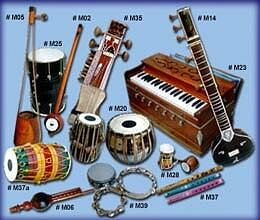 Learning how to play musical instrument also comes in hobby.If you want to learn how to play musical instrument you will have to do certificate course for it. Under this you may learn to play Drums,Guitar,Harmonium,Flute,Saxophone,Tabla,Shehnai, Piano and Dholak.The duration for these courses are basically in hours.The classes for these courses run for two to three hours in a week and the courses ends within four to five weeks.
Institutes:Score Harmony Musical Lessons
64, Pocket A, Sukhdev Vihar, New Friends Colony, New Delhi.
Phone:+919811274075
+919873319992
Email:
[email protected]
Web: www.scoreharmony.com
Decibel Academy of Music
196, A Tara Chand Complex, Ramesh Market,East of Kailash, New Delhi - 110065
Web: www.decibel.in
Tansen Sangeet Mahavidyalaya
Address: 302, Pankaj Plaza -1, Central Market, Sector-6, Dwarka, New Delhi-110075
Tel : 011-64645149, 9582734704, 011-45013307
Email :
[email protected]
URL : www.tansensangeet.com
School of Symphony
857, Pocket 3, Sector 19, Dwarka, New Delhi - 110075
Web:http://www.schoolofsymphony.com/