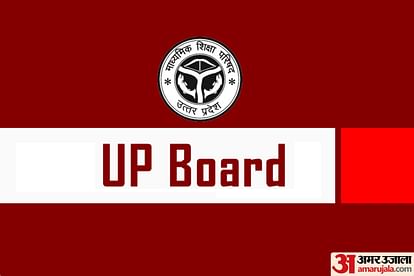 The exam centre allocation policy for class 10, 12 exams 2022 of the UP Board has been released. The exam is going to be conducted tentatively in the last week of March 2022. Following the last year, this time also the priority will be to make girls' schools as examination centres. "A system has been started to constitute a team at the level of Inspectors of District Schools (DIOS) for mapping (geolocation) of schools to be set up as examination centres for the first time," he said.
Earlier, the mapping of examination centres was done at the level of principals, but this resulted in an avoidable delay in the centre allotment. In order to solve this problem, the responsibility of mapping exam centres has now been given to the DIOS.
The UP Board Secretary Divyakant Shukla told all the District Magistrates (DMs) and DIOS of the state that the examination centre allocation policy for the 2022 UP board examinations has been issued by the state government. We request time-bound action for centre allotment using online mode as per these norms
Information about the availability of the resources will be uploaded by 27th November. The information regarding physical resources in the schools to become examination centres will be uploaded by the concerned authorities on the website of the UP Board by 27th November, following which a list of centres will be decided based on the facilities available in the respective schools. The process of updating resources will help in determining the potential of the schools to work as an examination centre. 
Know About E-Objection
The list of approved centres finalized under the concerned DM at the district level will be uploaded by the board on its website on 9th January. If any student, parent, principal or manager has any objection to the proposed centres, they can email their objections to the board by 15th January 2022. After the resolution of these objections, the final list of examination centres will be issued by the board on 22nd January.