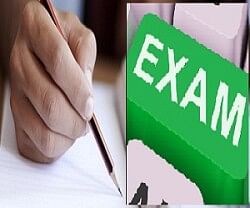 New Delhi
Central Board of Secondary Education will conduct the class XII compartment examination 2017 on July 17.
"The online submission of the list of Class XII students placed in compartment and Improvement of Performance (Class X) for the examination scheduled to be held in July 2017 has been started. Only those Candidates whose name is submitted through the online process shall be allowed to appear for Examination to be held in July 2017," the board said.
While the three-hour exam will start at 10: 30 am, the tentative date of result declaration is second week of Aug,2017.
The CBSE had also set up two committees to study the loopholes in the class XII exam paper evaluation procedure.
The Board took prompt decision to setup two committees comprising senior officers of the Board to delve in depth into the problems related to the evaluation processes being followed in the board.