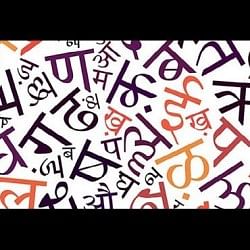 In a board exam, language paper can do wonders for you as they are much easier to learn. By understanding the basic concepts of the language that are important for a particular class, you can easily achieve the best possible marks. Hindi is considered one of the highest scoring subjects in class X. By keeping a few points in mind, you can easily ace the exam with flying colors.
Learn the concepts
Every class the new concepts in the language emerge in terms of grammar according to the learning level. The older and easier concepts remain the same but the class 10th has a deeper understanding of the language. Try to get your hold on them from the very beginning.
Try old exam papers
There was a time when it was hard to get your hands on old exam papers and sample tests. Now you can easily find them online. Try as many as you can and make sure to check your doubts with the teachers in school.
Make timetable
Most of the students miss the fact that the language also needs regular revision. In your daily routine make ample time for Hindi as well. Do not miss or skip the language just because you think that you are good in it.
Divide the syllabus
There are always some parts in the books which are hard to understand. Mark them and make sure to memorize them multiple times. Give extra weight to the possible sections of the examination paper.
Learn about characters
There are a lot of stories and poems in the books. Make notes about their character and read them during the revision sessions. It will help in the examination as it will allow you to write the whole character portfolio in your own words. You have practice a lot for the language. The concepts might look dull to you in the beginning but if you try to understand them they are quite interesting. Read Hindi newspaper or any Hindi magazine every once in a while. This will help you in learning new words and it will improve your vocabulary. Hindi is a scoring subject and it can help you in improving your overall percentage.