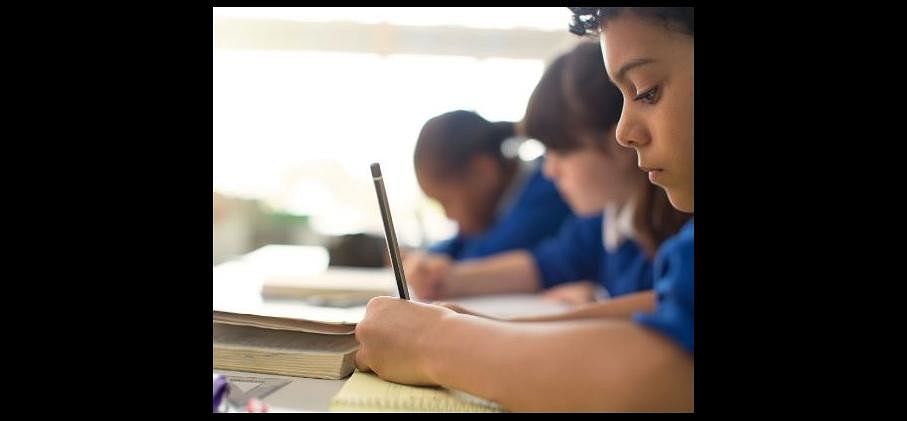 Under the meritorious scheme, the Madhya Pradesh government is going to provide great relief to the students.
Under this meritorious scheme, the scholarship is given to all those students whose father or foster income is 6 lakh rupees.
Now, this rule has been changed. According to the new rules, the annual income of father and foster is more than 6 lakhs and less than seven and a half lakh, the government of such students will pay 75% of the fees.
The Finance Department also agrees on this decision. As the scope of the scheme widens, there is a wave of joy among the students.
According to statistics, 45 thousand students can take advantage of this new rule.
Why this change?
In 2017-18, the scheme was launched during the time of Shivraj government, it was decided that the government will pay the fees of meritorious students whose father or foster will have an annual income of 6 lakh or less.
But few parents, who are slightly crossing this annual income of 6 lakhs facing a problem. As their children's fees got stuck in between.
This was the reason that a new proposal was sent to the Finance Department by the Department of Technical Education and Skills and now the department has approved the proposal.
After getting their consent, this proposal can now be sent to the CM Secretariat and the Cabinet for approval. Highlights related to the meritorious scheme- The student should be a native of Madhya Pradesh.
The income of a father or a parent should not exceed 6 lakhs. (However, now there has been a change in the rules under which income up to 7 lakh or seven and a half lakh has been given.) If the student has studied from the CBSE board then it is compulsory to have 85 percent or more percent in class 12th.
It is compulsory to have 70 percent or more marks in 12th standard board of secondary education board.
The government will pay the full fees for admission to the government college. One and a half lakh rupees or the actual fee will be given for admission in private college or grant college.
If students take admission in MBBS or BDS through NEET then the government will pay their fees. Apart from this, take the scheme will help you at the time when you will be taking admission in the medical examination conducted by the Indian educational institute.